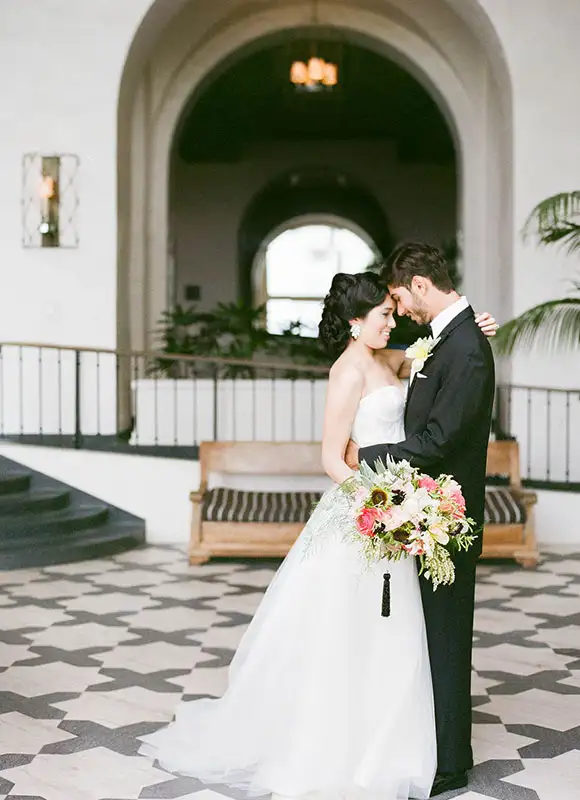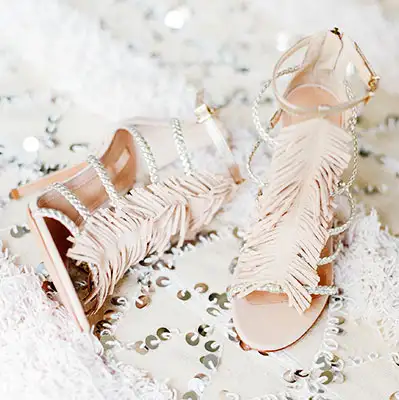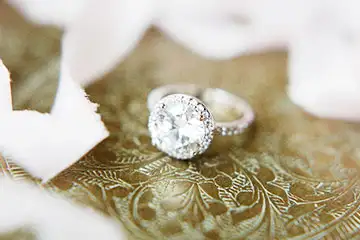 Luxury Wedding
DREAM
CELEBRATIONS
Dream resort wedding in Hawaii
Royal Hawaiian with gorgeous wedding venues.
The Luxury Collection Resort Waikiki is steeped in timeless beauty.
Beneath towering pink turrets lies a lush, relaxing garden,
One of the world's most romantic wedding venues overlooking Waikiki Beach at sunset.

Celebrate that special occasion in Honolulu with our 'Only at The Royal' package.
Please use it. We promise you an enchanting and one-of-a-kind dream wedding experience.
FEATURE
01

Resort Wedding

Overlooking Diamond Head, the tropical blue sky and the blue of the Waikiki ocean, this venue is the perfect place for a wedding to create the greatest memories of your life.

02

Pink Palace

The history of the museum, which has welcomed guests from all over the world for more than 90 years since its opening in 1927, makes every part of the building a great photo spot.

03

Special Memory

Waikiki is a very popular tourist destination, and there are many attractive places to visit around the hotel.
Every moment of your stay will be unforgettable.
FACILITY
Ocean Lawn

Stretching all the way to the sands of Waikiki Beach, this spacious venue is perfect for extraordinary events, luaus or receptions under the stars.

Helumoa Garden

Standing in the heart of Waikiki, the "Pink Palace of the Pacific" has been loved by people from all over the world.
Located in the center of the property is the Helumoa Garden, a beautiful green garden surrounded by palm trees and retaining the atmosphere of good old Hawaii.
A gentle atmosphere reminiscent of a mansion courtyard surrounded by striking pink hotel buildings will add color to your wedding.

Monarch Room

At the entrance to the Monarch Room, our open-air terrace can welcome 300 for evening cocktails overlooking Waikiki Beach and under star-studded Hawaiian skies.
Combine this space with the Monarch Room, or utilize the Terrace alone, for a luxurious event.

Coconut Grove

At the heart of The Royal Hawaiian lies the Coconut Grove garden oasis, a picturesque courtyard lined with swaying trees and lipstick-red ginger blossoms.
The serenely quiet Coconut Grove, once the playground of Hawaii's kings and queens, serves as a backdrop for one-of-a-kind events and receptions under Hawaiian skies.
PHOTO GALLERY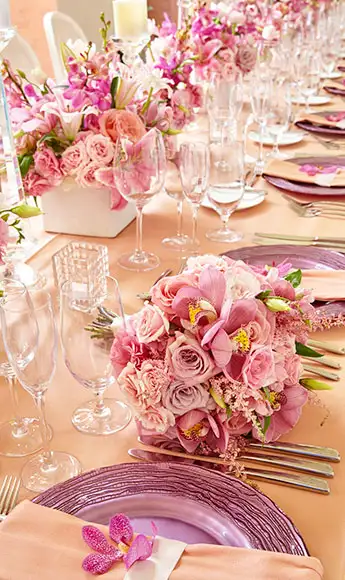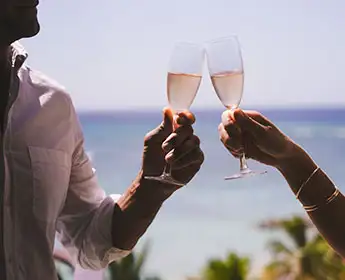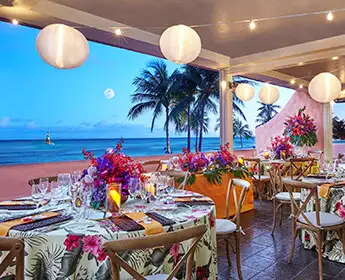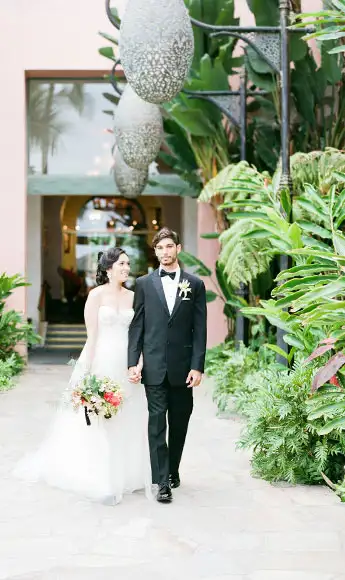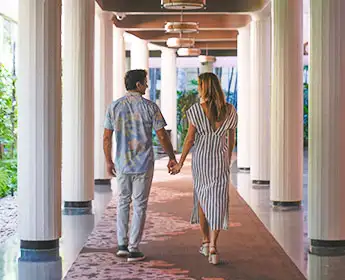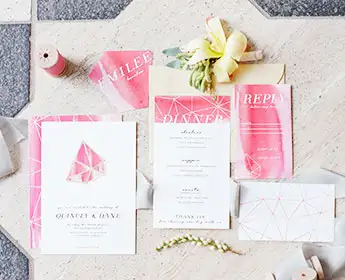 WEDDING PACKAGES

The Royal Hawaiian offers a variety of wedding packages, including: and can be customized according to your wishes. We have created a special wedding for just the two of you that you will never forget for the rest of your life.

RESTAURANT WEDDING PARTIES

Royal Hawaiian's romantic restaurants facing the sea, Azure Restaurant (dinner) and Surf Lanai (lunch), offer cuisine created with passion by chefs and an elegant beachside location for weddings in Hawaii. We offer the ideal setting for a party to celebrate your wedding.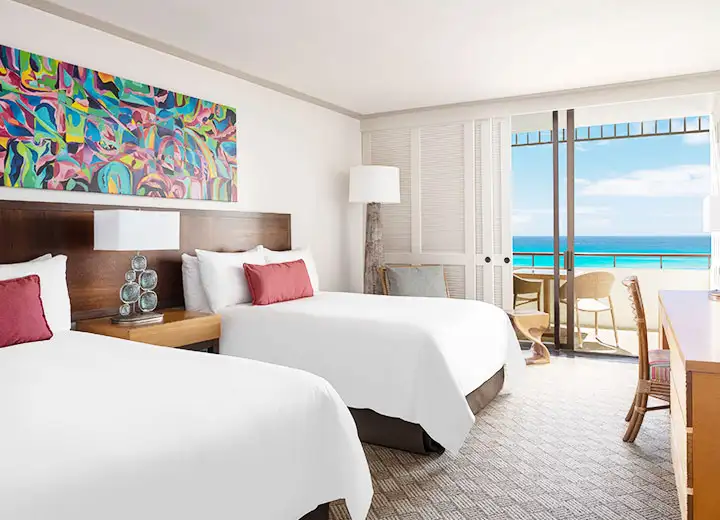 SPECIAL OFFERS
Enjoy your time in Waikiki with a stay in the room of your choice during your wedding at the Royal Hawaiian Luxury Collection Resort.