royal hawaiian
bakery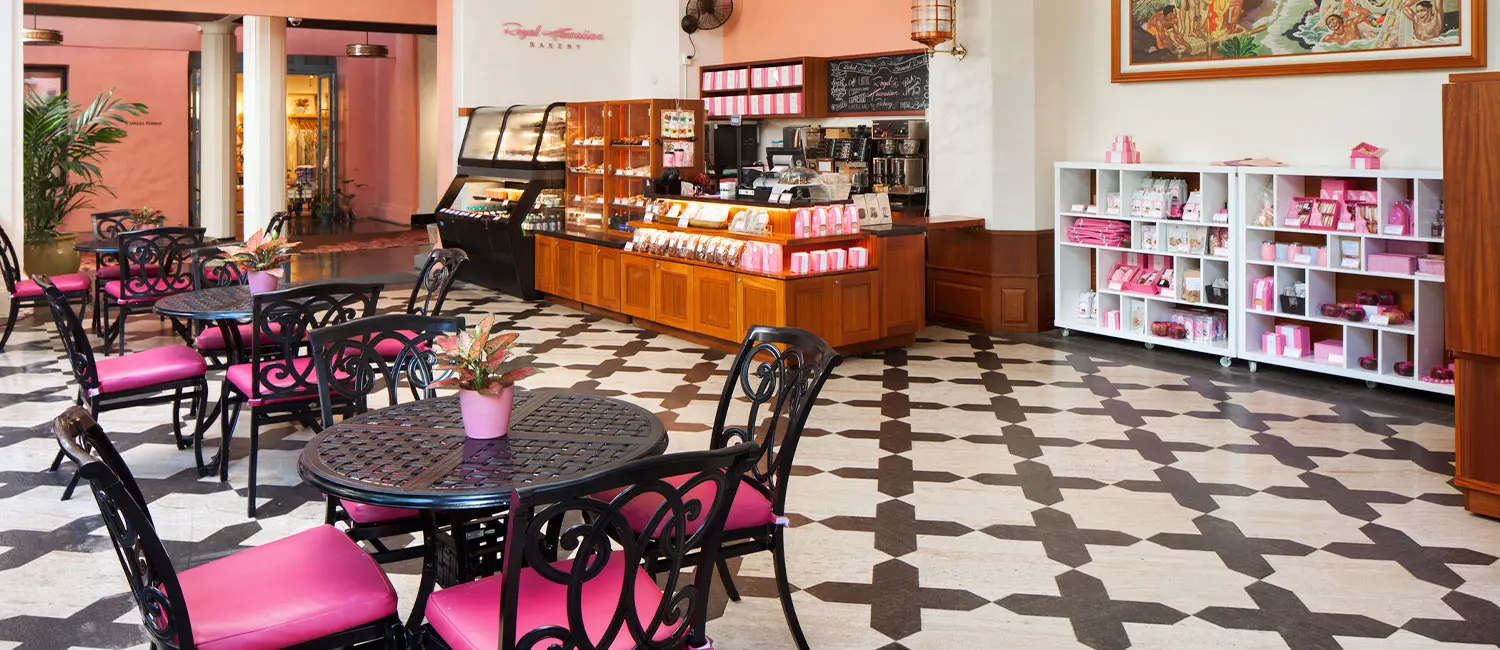 The Royal Hawaiian Bakery is Honolulu's one-stop confectionery located on the resort's Coconut Lanai offering everything from The Royal Hawaiian's famous banana bread and classic freshly baked desserts to custom-created cakes. Share your #RHBakery photos with us on social media.
Open hours
Daily 6:00 AM – 12:00 PM
Parking
First 4 hours of parking compliments of The Royal Hawaiian, a Luxury Collection Resort with a $25 minimum purchase at one of our Restaurants or Bars
SNS tag
#RHBakery
Share yourphotos with us on social media!
PINK PALACE PANCAKES
he Pink Palace Pancakes are very popular on the Surf Lanai at the Royal Hawaiian.
To enjoy these pancakes at home, mixes ($12 for small, $20 for large) are available at the Royal Hawaiian Bakery. Please follow the instructions below.
The small mix makes 2 servings and the large mix makes 3 servings.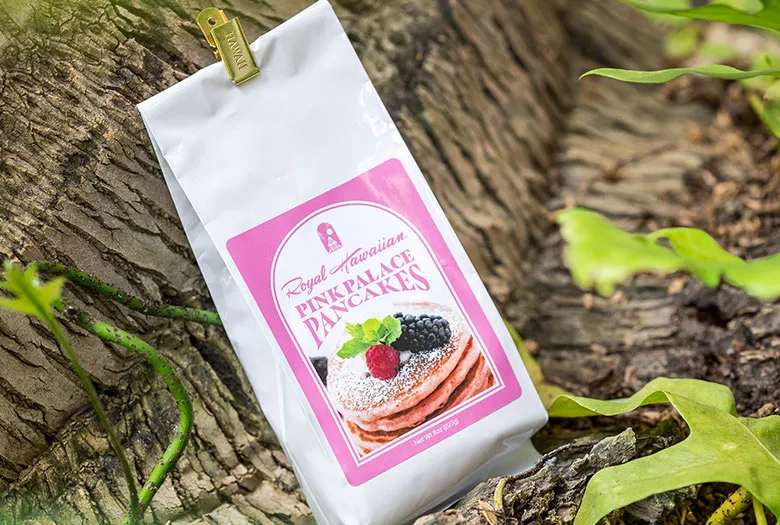 Pink Palace Pancake Mix recipe
Instructions
1. Mix powder with water until mix is completely moist.

2. Batter should be slightly lumpy; Pour 1/4 cup batter onto a 375 degree F/190 degree C griddle.
3. Cook pancakes for 1 to 1.5 minutes per side or until edges begin to dry.
4. Turn only once. Enjoy!