azure
A world-class restaurant perched along the Waikiki beachfront under the canopy of resort's dramatic Spanish-Moorish architecture.
The bejewelled oceanfront space is adorned with intimate candles and pristine table settings – creating an ambience of exquisite relaxation and fine dining in Honolulu.
Open hours
Wednesday - Sunday
5:30 PM – 8:30 PM
Parking
First 4 hours of parking compliments of The Royal Hawaiian, a Luxury Collection Resort with a $25 minimum purchase at one of our restaurants or bars.
Dress Code
Resort Wear
RECOMMENDED SEATS

CABANA
Cabana seating for a private feel
Located by the beach, cabana seating allows you to enjoy your own private space.
The sunset on Waikiki Beach in front of you is stunnig.
Enjoy the best cuisine in a relaxed atmosphere at the cabana seating.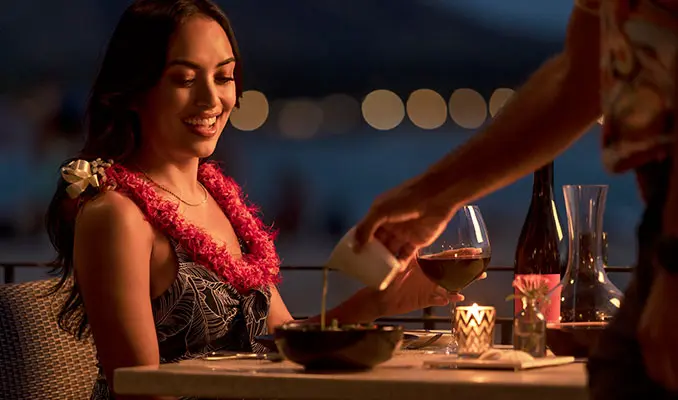 LANAI
Open terrace Lanai seating
facing the beach
The open terrace facing the beach and overlooking Diamond Head is the perfect location.
Eating a meal while listening to the sound of the waves is an experience not found in everyday life. Create your best memories with lanai seating.